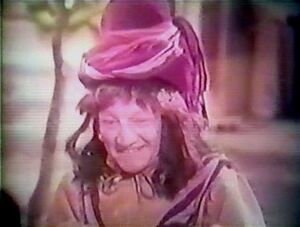 'Billy Barty' is an American actor and puppeteer who worked with the Kroffts on numerous projects.
Beginning his career with the Mickey McGuire serials (similar to The Little Rascals serials) in the 1920s and '30s opposite Mickey Rooney, Barty's short stature (3' 9") was frequently utilized for various roles. In the late '60s, Barty was recruited by the Kroffts to don costumes for their live Six Flags shows. This led to a long collaboration with the Kroffts, starring both in and out of costumes. Sadly Billy Barty died from a illness in 2000
Krofft-Related Productions
Edit
Ad blocker interference detected!
Wikia is a free-to-use site that makes money from advertising. We have a modified experience for viewers using ad blockers

Wikia is not accessible if you've made further modifications. Remove the custom ad blocker rule(s) and the page will load as expected.